Check here for updates during the summer
Extra credit is available through this web site if completed prior to the beginning of school!
In an effort to keep your skills sharp, I will post a series of 4 quizes this summer for you to take.
I wanted to give you the same opportunity to pick-up the same materials.
The purchase is NOT REQUIRED and I do not want to imply that you must make the purchase! However, not making you aware of the items would be negligent on my part. The following is a list of places you could check for purchase (but is not an exhausted list)
Half Price Books:  locations in Arlington and Grand Parrie
Biology
ISBN-10:  0716776715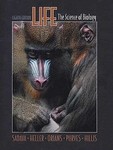 ISBN-13: 978-0-7167-7671-0
List price is  $58.00
I have seen the text as low as  $0.75
Cliff Notes
ISBN - 10: 0470097647
ISBN-13: 9780470097649
List price $16.99
I have seen the text as low as $1.46